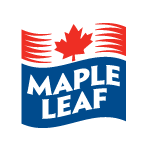 Maple Leaf: 120 BBQ Days of Summer
Maple Leaf and Canada Bread know that the Summer barbecue season is a time that Canadians look forward to all year round. After a long, cold winter, it is when people get together, get away and enjoy the outdoors more than any other time of year. With all of these things come the foods of Summer.
Being leading manufacturers of many of these foods, Maple Leaf and Canada Bread wanted to engage Canadians all Summer long.
Spider created a promotion that would literally do that. A food-focused shopper marketing program ran for the 120 days of Summer, using high-impact in-store merchandising. Consumers had the chance to win daily prizes throughout, and the program was amplified during the Canada Day long weekend.