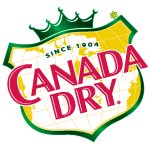 Canada Dry: Real Surprizes
Canada Dry ginger ale was looking to give people a summer full of refreshment and excitement, while driving product purchase during this key period when consumers enjoy cold soft drinks the most. Spider was given the opportunity to make that happen.
The Real SurPRIZES promotion was created to entice multiple purchases of Canada Dry products in a way that gave some big and exciting incentive. PIN numbers were printed under the lids of specially marked bottles and could be entered on the contest website. Those who did so would be entered for a chance to win, as Canada Dry drove across the country surprising people and delivering $200,000 in prizes.