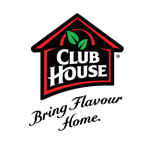 Club House: Slow Cookers
McCormick's Club House Slow Cooker seasonings are perfect for busy Moms who want to spend less time in the kitchen and more time with family. When they launched the products, they came to Spider with the challenge of reaching these mothers and showing them how simple and time-efficient it could be to make dinners that their families would fall in love with. McCormick was also looking to drive trial, as they were certain that once moms tried the recipes, they and their families would buy the seasonings again for the delicious flavour and convenience.
To provide demonstration and reviews from real moms, Spider teamed up with the YummyMummy Club – a popular online blog site and hub for all things to do with being a mother.
They also took to Social Media platforms using the hashtag #SlowCookFun. An overlying contest was run across all elements of the online campaign, in which Moms could win a Slow Cooker prize pack, some including a Crock Pot.
These well-known 'Mom-Bloggers' used and then posted about Club House Slow Cooker seasonings on their blogs and spread the word via their Facebook, Twitter, Pinterest, Instagram and Google Accounts, as well. To tie everything together at point-of-purchase and drive trial, coupons in Loblaws stores offered customers $2 off when they purchased any three Slow Cooker seasonings.