Rico DiGiovanni
President
Rico has held several presidential assignments over his exciting career in the industry and, in 2004, achieved his dream of opening his own agency. He brings contagious passion to every single assignment, and everything else he does too. If you've never heard his band, The DeeGees, you should check them out the next time they sell-out the A.C.C., Rogers Centre or your local sports bar.
Jane Canapini
Creative Director
Jane's passion for advertising shows in her enthusiastic leadership of the creative team at Spider. With two decades of experience behind her, she's also the most willing to get in the ring with Rico when it comes to debating creative ideas (on that note – we'll add bravery to her skill set too). If you ever can't get a hold of Jane, chances are she's dealing with a bout of Romesickness and is heading off to the motherland for a pasta fix. But if she is around, you'll definitely know it, thanks to her unmistakable laugh and inability to master an 'indoor voice'. Yes, this keeps things pretty exciting.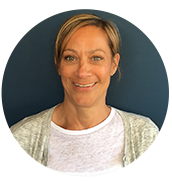 Carolyn Hicks
Office Manager
Carolyn is the web that holds everything together here at Spider. She basically runs everything we need to be the effective team that we are. But she also runs other things – like kilometres…lots of them. As a runner who's competed around the world, it's no wonder Carolyn has the energy do everything she does at the agency.
Antonella DiGiovanni 
Senior Account Director 
After years of working with big-name clients at other agencies (a.k.a. avoiding her brother), Antonella joined Rico – note the last names – here at Spider. She brings unbeatable experience, energy and passion to her clients' business and, when she very occasionally feels we deserve it, brings her delicious cookies in too.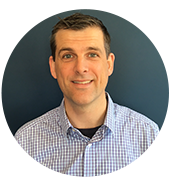 Chris Faulkner
Senior Account Director 
Chris adds his nearly two decades of Shopper Marketing and Brand Activation experience to the Spider team, having worked on both the agency and client sides. He also plays the vital role of Sports Encyclopedia at Spider. When he's not dropping facts like when Mark Messier's cat's birthday is, you'll find him at a rink, field or diamond with his kids.
James Walker
Senior Art Director
James is the heart of Spider's design department. As we like to say, "he makes the pictures". While putting in his all for Spider, he also finds time to renovate houses, jump in front of pucks and spend time with family.