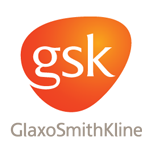 GSK: Miles of Smiles
Glaxo Smith Kline has an extensive line of oral healthcare products including familiar brands like Sensodyne®, Poligrip®, Pronamel®, Polident® and Aquafresh®. To push sales of these products in the Quebec market, they asked Spider to create an enticing Promotion integrated into a Shopper Marketing campaign.
The result was the Miles of Smiles campaign. Consumers were offered the chance to win 1 of 5 Air Miles prizes to go on the vacation of their dreams when they purchased any of the Glaxo Smith Kline dental care brands. In-store communication of the contest and path-to-purchase coverage was achieved by displays and POS in Jean Coutu Retail locations.
Consumers were reached out of store via email blasts and flyers. The program was such a hit in the region that Glaxo Smith Kline asked Spider to repeat it the following year.