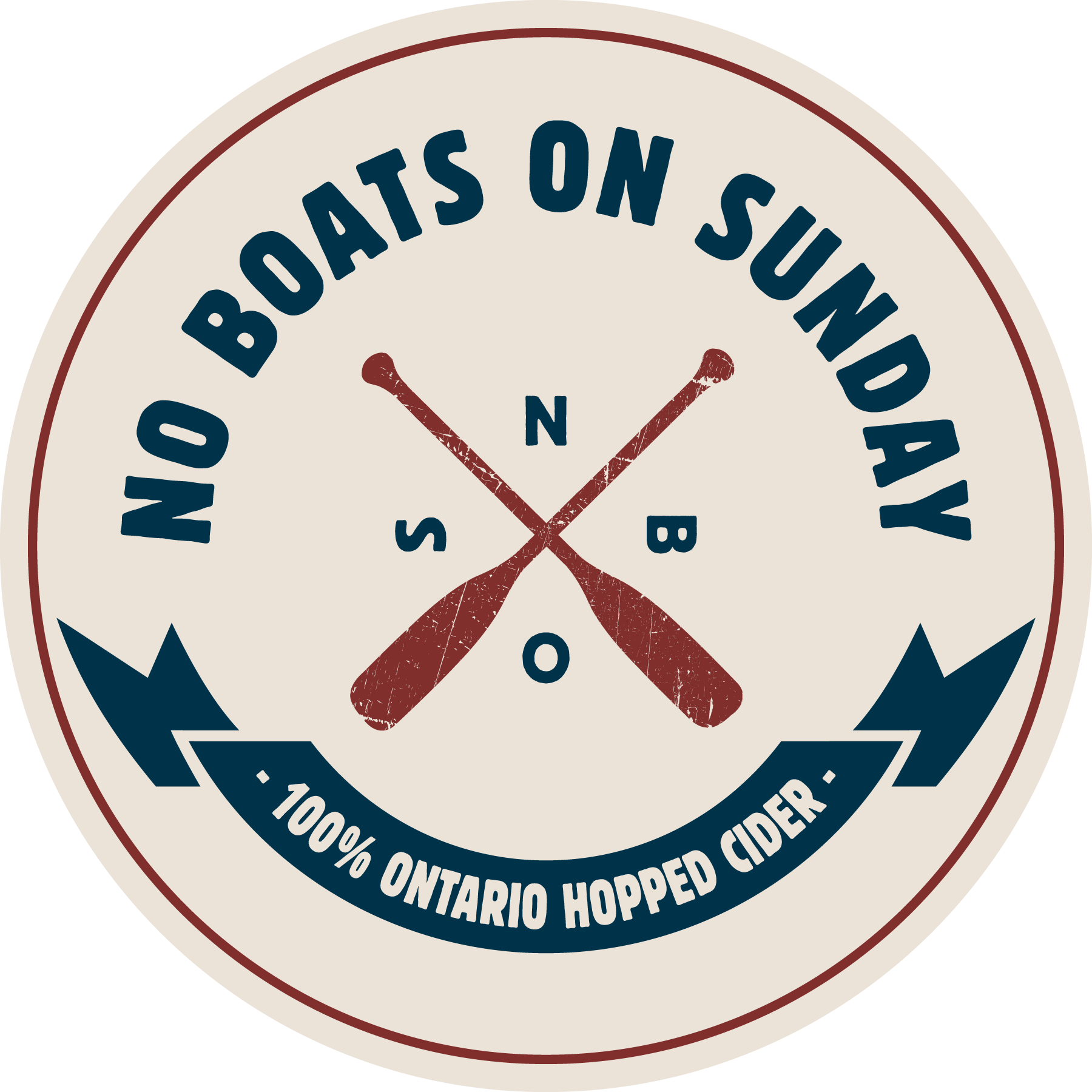 No Boats On Sunday Rows Onto Shelves
No Boats on Sunday is a craft cider brand with roots in Canada's East Coast. The brand story pays homage to a time when Halifax was the country's busiest gateway port, and the hard-working locals decided they deserved time off to spend with family and friends. To ensure this happened, they created the 'No Boats on Sunday' policy – No Boats meant no work. Today, the cider brand encourages people to take time away from their work to enjoy the things they love.
We were given the challenge of bringing this story to life with a launch campaign, first in the Maritimes and then in Ontario. So, we called on consumers to put their work down and their OARS UP! The campaign ran in-store with POS, necktags, shelf media and an attention-grabbing, life-sized boat display. It included print ads, social media and elements that were used for experiential marketing at the Cavendish Beach Music Festival. We also gave the No Boats on Sunday story and products a place to live with a brand-new website.